An increasing number of environmentally aware, ocean-loving yacht owners yearn for more sustainable marine coatings. They want to do their bit to protect sea-life and the ocean environment.
Boat owners and operators are increasingly hearing and using the following four buzzwords. Here is our attempt to briefly define and explain them:
Sustainable – a product or material that uses fewer of our planet's resources in its manufacture and use. These materials are usually derived from natural biological renewable resources, however recycled materials are also viewed as sustainable.
Renewable – a product or material that that can be readily and rapidly replenished by Mother Nature.
Environmentally friendly – a product or material that has fewer deleterious effects on the overall environment due to it being less harmful in its manufacture or use than earlier technologies.
Green – this has become a convenient 'catch all' word to describe a product or material that is one or more of the above.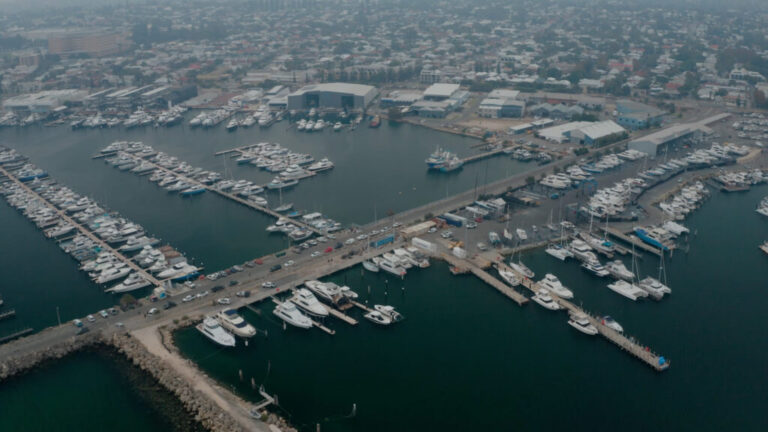 Environmentally aware yacht owners yearn for more sustainable, but effective marine coatings to protect sea-life and the fragile ocean environment.
The truth is, however, that large sections of the marine industry are risk-averse and still rely on solvent-based paint technologies that have been used for generations. Why is this the case? Boat owners may be conscious of the availability of more sustainable coatings, but at the end of the day their focus is on protecting their vessel and its coatings systems from weathering (where the vessel loses its looks); corrosion (where the vessel loses its structural integrity); and fouling (which results in higher fuel consumption, engine wear and emissions).
If it takes a trusted, but less environmentally friendly product, to safeguard their boat, they may take that option. Boat owners will typically only switch products if the cost, appearance, performance and longevity of their coatings are not compromised.
In some cases, they may be prepared to pay a 'green premium' for sustainable products that work, but they will typically not adopt a product that may make their vessels run less efficiently or look less good. There is a view, too, that it may be counterproductive for budgets and the environment if less-efficient coatings have to be applied more often. Whatever lasts longest in a harsh ocean environment wins the day.
Greener options emerge
The positive news is that, during the past 20 years or so, many innovative solvents and resins have come on to the global chemical market which are derived from plant-based renewable resources. These are slowly finding their way into commercial marine paint formulations.
Over time, we can expect more operators in the marine industry to turn to newer, lower volatile organic compound (VOC) coatings formulations which offer a more sustainable coating solution by eliminating the release of solvent fumes into the atmosphere.
While water is the least toxic solvent known, it is a poor solvent for the organic resins in coatings formulations. However, producing water-based versions of formerly solvent-based coatings has become routine by formulating with surfactants to emulsify the organic resin components of a paint with water.
Such coatings emit lower levels of potentially harmful solvent vapours during the evaporation drying process, and they contain fewer VOCs or hazardous air pollutants. As a result, they offer the prospect of a cleaner and safer work environment, in addition to being less damaging to the local and even global environment.
As mentioned, however, coatings end-users in marine industry have been slow to trust such new innovations. So, considering the status quo, most marine paints are still solvent based. These solvents and the resins within them are almost always petrochemical in origin, as well as being non-sustainable, non-renewable and often toxic to the user and the environment.
They have a big advantage, though. They work very well.
Paint companies' chemists have their work cut out for them in creating greener, environmentally friendly alternatives to coatings that harm the ocean environment.
A changing market
The marine coatings market is forecast to be worth $15 billion by 2024. Demand is growing in the Asia-Pacific region, and China specifically, because of growing shipbuilding and dry-docking activity. Anti-corrosive coatings account for the biggest share of the market, followed by antifouling coatings.
Coating manufacturers now face a double whammy of new national and international regulatory burdens and the corporate social responsibility expectations of their shareholders, obliging them to reduce or remove volatile solvents, resins and additives of petrochemical origin in their paints, and innovate newer formulations containing more sustainable, renewable and environmentally friendly components. Already, paint companies' chemists are expected to favour raw materials of non-petrochemical origin as their default starting position for new formulations.
While many sustainable and renewable bio-based solvents are now available which are chemically identical to their petrochemical counterparts, the consensus among industry experts is that bio-based resins will eventually have the greatest impact on 'greening' coatings formulations. Bio resins are partially or completely, based on monomers which are derived from biological sources. They are becoming more popular as they provide the opportunity to replace petrochemical-based ingredients with plant-based alternatives derived from crops such as reactive oils from soya, linseed and resinous chemicals derived from cellulosic waste materials like sawdust, corncobs and sugar cane bagasse. The ongoing debate as to whether edible food crops should be grown to provide chemical raw materials rather than as food for the hungry is a troubling one which is forcing raw materials manufacturers to focus on crop wastes as a source of new bio-based materials.
Today, newer and genuinely more environmentally friendly products, especially water-based paints, are already becoming more visible in the market. Their quality has also improved to the point where they present a viable alternative to older solvent-based coatings in some applications such as marine varnishes.
Education the key
As more people question the use of paints that draw from fossil raw materials, bio resins are likely to move into the mainstream. So, we can expect to hear a lot more about them in the marine industry in the next few years.
Resistance among some boat owners is likely to persist as they stick with what they know. However, education and the emergence of ever-improving, lower VOC coatings, containing more and more renewable and sustainable components should lead to a more dynamic and adaptive market.
That will be a positive for boat owners who want their running gear to work efficiently – while feeling they are doing their bit for the environment too.